Cement Silo Specifications
Cement silo for sale is well to store cement and fly ash for batching plant. Also it can store other cereals. KM MUGHAL, as a reliable concrete Blocks Machinery manufacturer, they can produce cement storage silo by themselves. Up to now, there are three types of cement silos for your choice: welded type cement silo, welded type fly ash silo, and bolted type silo.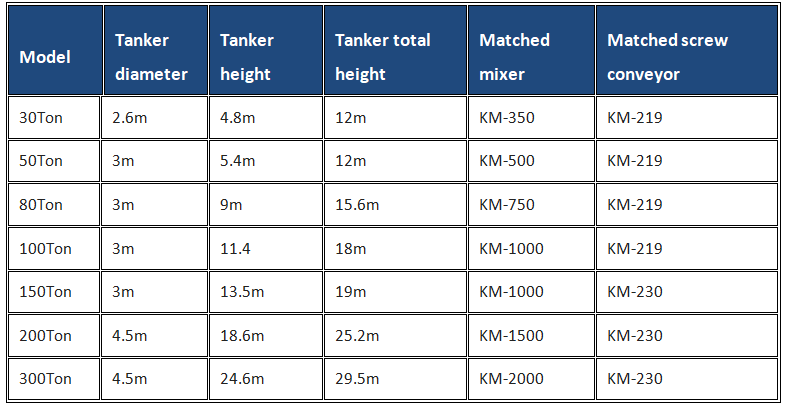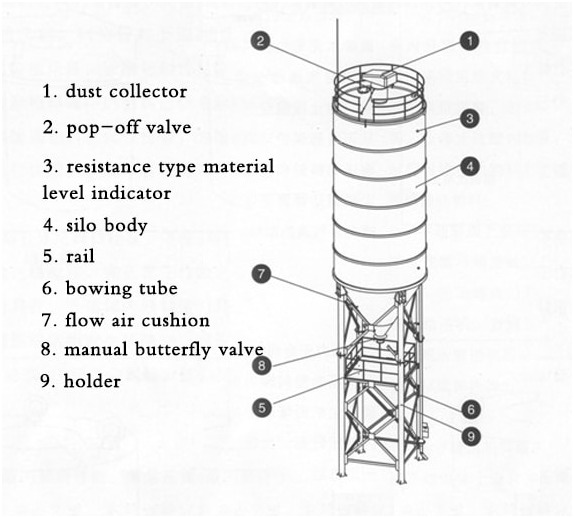 Silo bin is generally cylindrical support structure with the bottom of the tube by the four legs supporting the entire silo. The whole silo for all steel forms, there are two parts.
The upper part has the dust removal equipment in order to prevent dust leakage;
The lower part is with a broken arch device in order to prevent dust caking and smooth dust discharge. The sheet-like and integral cement silo for sale can be used as material storage silos for bulk materials such as cement in the construction, urban construction, road and bridge, water conservancy and component factories.
Besides, as the ingredients equipment of batching plant cement reserve. The tank is ideal for bulk storage to facilitate the installation of safe and reliable mixing plant.